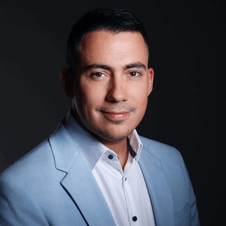 Iván Kolb
Partner
With nearly two decades of cross-industrial experience, I have had the privilege of working in HR, Telecommunications, and most recently, I've immersed myself in the dynamic world of media, accumulating over 10 years of valuable experience in this field.
Throughout my career, my primary focus has always been on delivering top-notch service to both clients and candidates. When it comes to search and selection, I take great pride in offering comprehensive coaching and support, helping candidates reach their full potential.
One of my key strengths lies in my extensive network and deep understanding within the realms of real estate, media, and renewable energy. Over the years, I have nurtured deep connections, allowing me to forge fruitful collaborations and create valuable opportunities within these industries.
Driven by my passion for excellence and my desire to make a positive impact, I continuously strive to bring forth the best in those I work with. Drawing from my wealth of experience, coaching skills, and broad network, I am dedicated to driving success and fostering growth for my clients and candidates.